LEWMAR Delta® Zinc-plated Steel Anchor
Its best features include: – Exceptional holding power to grab into any seabed (including seaweed grounds). –
Quickness to re-grab the hold when the spinning boat tends to trip the anchor.
Real ability to improve its hold when the wind increases.
Tests carried out under various conditions confirm that the Delta anchor has the best hold/weight rate.
Lifetime warranty against breaks and Lloyd's Test Certification as High Holding Power anchor.
Product Code: 01.108.XX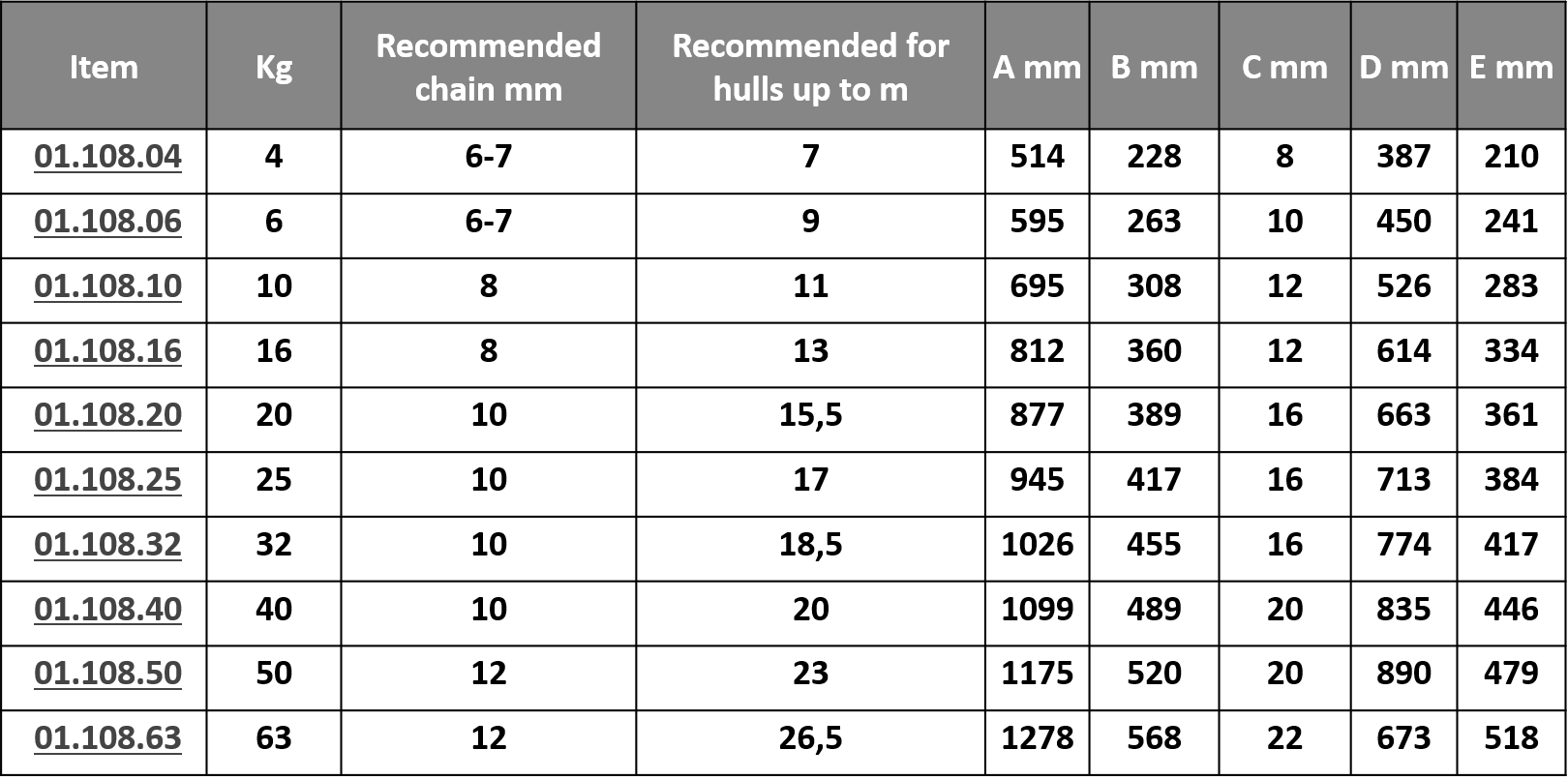 Customers who bought this, also loved